A state divided
In the mid 19th Century, Ohio found itself divided, politically. In the beginning the state was made up predominately settlers from New England in the northern regions and the southern half were predominately southern farmers. As these two groups aged, they mingled together, but each group still held firm to their political views.
It seemed there was no middle. Folks were either pro Union (anti-slavery) or pro state's right (pro slavery). Ohio was a non-slave state, so the issue was more about state's rights and anti-slavery.
Southern counties had cultural and economic ties to Kentucky and Virginia, northern counties had strong spiritual ties to New England's culture and tradition. We were a microcosm of the entire country.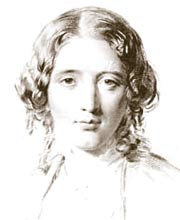 "So you're the little woman who wrote the book that made this great war."
This is what President Lincoln said to Harriet Beecher Stowe upon their meeting in 1862. Stowe was the author of Uncle Tom's Cabin. Her book was the best-selling novel of the 19th Century and is credited with helping fuel the abolitionist cause in the 1850s which ultimately led to the Civil War. Stowe lived along the Ohio River and she witnessed 100s of slaves that passed by her house in their escape to freedom. Her house in Ripley, served as stop on the Underground Railroad. It was the stories she heard from runaway slaves that served as the basis for her book.
For $35 you could buy a boat to paradise
Early settlers had to cross the Allegheny mountains, an arduous journey that seemed to last a lifetime for those making the trek. When these pioneers reached Pittsburgh where the Allegheny and Monongahela Rivers joined to form the Ohio, boat builders were there to take the money of these pioneers in a promise to ride in the lap of luxury along with your cattle and horses for just $35. These were the flatboats, or more commonly called "broad horn" boats. They were actually like floating barnyards.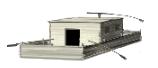 Once they set off from Pittsburgh, their next stop was Wheeling where they load up on supplies of salt, pork, dried fruits, cornmeal and molasses. Then it was off again into the Ohio Valley. When they reached their destination, the flatboat would be dismantled and used to build a cabin until a proper cabin could be constructed.
Ohio's promise fulfilled
In less than a lifetime, Ohio changed from a wilderness to a busy state in a fast-growing nation. Between 1800 and 1820, Ohio multiplied its population seven times. By 1850 Ohio was the third most populous state in the nation.
Lake Erie to the north and the Ohio River to the south, let the farmers and manufacturers of Ohio ship their goods and crops to the entire world. With their bare hands they dug the canals that allowed them to quickly bring their goods to people wanting to buy those goods. So important to our economy, we built two canal systems at the same time. One to serve the eastern half (Ohio & Erie Canal) of the state and another the western half (Miami & Erie Canal). When these canals opened, land prices skyrocketed from $15 an acre to over $200 an acre. Ohio was in business to stay.
From The Ohio Gazetteer in Columbus, 1841:
"(We) challenge the world to contradict the assertion, that this great and rowing state possesses more of the essential ingredients of future greatness and more self-sustaining and self-creating principles than any other territory of equal size on the face of the globe."
Earlier, Ohioans had a different reputation as so eloquently stated by then governor of the Northwest Territories, Arthur St. Clair when Ohio was being considered for statehood:
"(Ohioans) are a multitude of indigent and ignorant people... ill qualified to form a constitution and government for themselves... and too far removed from the seat of government to be much impressed with the power of the United States"
Fortunately, Arthur St. Clair's opinions were not shared by many Ohioans and through their efforts, they successfully forced President Thomas Jefferson to remove St. Clair as governor of the territory, and our move toward statehood advanced quickly.
In 1803 we became the first state in the Northwest Territory. Through the efforts of 35 delegates, in 25 days, we created the most democratic constitution seen to that point in history.
Ohio was a land for adventurers seeking a better quality of life and existence than what they knew from living in the east.