Berlin
Much of Amish country is all about the Amish, appreciating their back-to-earth, simple life-style. Berlin is about shopping. True there's a good many Amish goods for sale here, but there's also a big offering of antiques, furniture and oddities.
Berlin has more than 60 retail businesses located within 2 miles of the heart of town. This makes for a pleasant destination spot that takes visitors through the beautiful Ohio countryside and experience the sighting of the many horse drawn bougies and then top it off with a couple hours browsing the goods found in Berlin. Park the car and start browsing. When you get hungry there's a number of restaurants that run the gamut of dining options.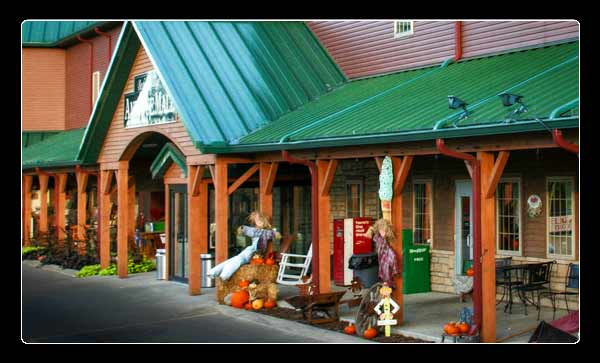 Berlin's Unusual History
Berlin Ohio is one of the oldest villages in Holmes County dating back to 1816 when John Swigert plotted out the town with 108 lots along 2 streets. Swigert was originally from Berlin, Germany, but he wouldn't name the new town Berlin until another settler arrived, this time from Berlin, Pennsylvania. It must have seemed like a sign from God, plus to Swigert, this prominent Ohio location seemed to him to be much like the geography of his beloved Berlin, Germany.
A few years after the town had been plotted, the first school was established and in 1822 the first post office. The high location of Berlin must have been like a beacon to early settlers coming from the east and soon Berlin had a mix of Method, Presbyterian, Baptist and of course, Mennonite churches. The Amish would not arrive until much later.
As hard as it might be to imagine today, there was at one time five saloons in Berlin. Today's Berlin is a dry town.
Amish and Mennonite Heritage Center
Located in Berlin is the Amish and Mennonite Heritage Center. The center is dedicated to depicting the history of the Amish and Mennonites, their local life and culture. Among the displays located there is a 10' by 265' cyclorama illustrating the heritage of the Amish and Mennonites from their beginnings in Zurich, Switzerland from 1525 to today. The center has a gift shop.
Amish & Mennonite Heritage Center
5798 County Road 77 P.O. Box 324
Berlin, Ohio 44610
330 893-3192 or 877-858-4634
Web: www.behalt.com