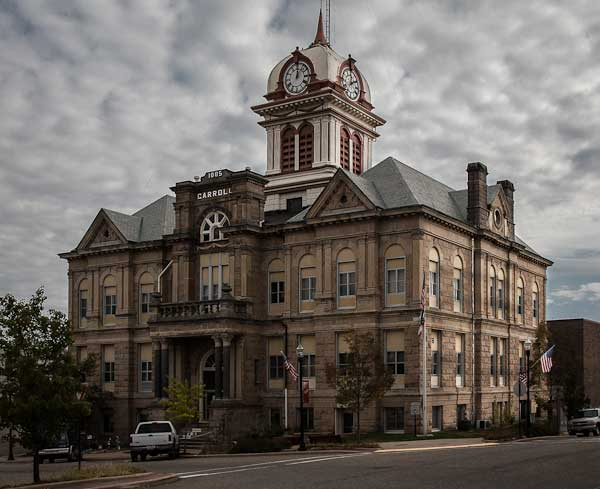 Carrollton
Like Carroll County, Carrollton was named in honor of the last surviving signer of the Declaration of Independence. Charles Carroll, who lived in Carrollton, Maryland.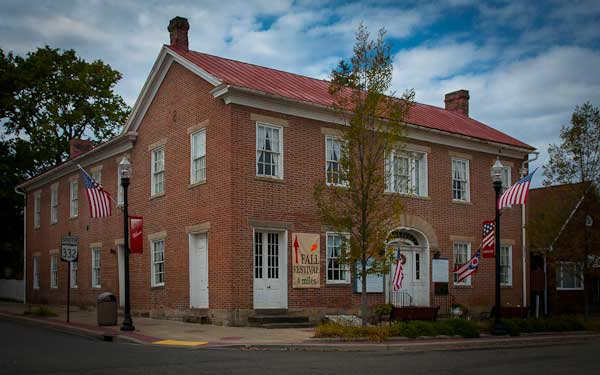 The Fighting McCooks
After the attack on Fort Sumter, Abraham Lincoln called for volunteers to defend the Union. Sixty-three year old Dan Carroll was one of the first to volunteer. Every one of of his 8 sons also signed up, even his 2 youngest sons. All told, there would be 14 McCooks (the 5 sons of Dr. John McCook of Steubenville) serving the Union during the Civil War. Seven of the men became generals, six others became officers, only 17 year old Charles McCook did not become an officer. No other family had such a military record.
Today the McCook house in Carrollton is a state museum and open to the public. The elder McCook, Daniel, built the house in the 1830s. When he built it, part of the house was used as a warehouse for his business.
Daniel's wife, Martha McCook, would receive word that her husband had 4 of her sons had been killed.