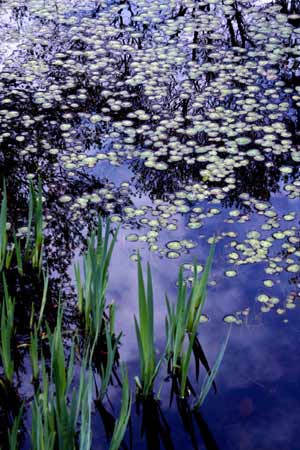 Inniswood

Metro Gardens

Located just southeast of Westerville, Ohio, this nature preserve is well worth the effort to find and spend a few hours visiting. The garden park is surrounded by an urban environment, but once inside the 123 acres, you'll be transported to woodlands, cultivated gardens and landscaped flowerbeds. Streams and woodlands filled with wildflowers and wildlife provide a majestic backdrop to the beautifully landscaped flowerbeds, rock garden and lawns.

Visitors will enjoy the seasonal beauty of the gardens and natural areas as they stroll along the trails and paved pathways.

The park is part of the Metro Parks of Central Ohio, but the original grounds were part of Grace and Mary Innis' estate. The sisters enjoyed both gardening and wildlife and donated their home and property to the Metro Parks.

Established in 1945, Metro Parks features 14 outstanding natural area parks and protects more than 22,500 acres of land and water in seven Central Ohio counties. Metro Parks offers free educational and recreational opportunities every day of the year that will excite your senses and rekindle your spirit.
Inniswood Metro Gardens is free and open daily throughout the year from 7 a.m. to dusk.
There over 2 miles of walking trails within the park and 10 distinct landscape gardens with various streams and ponds.