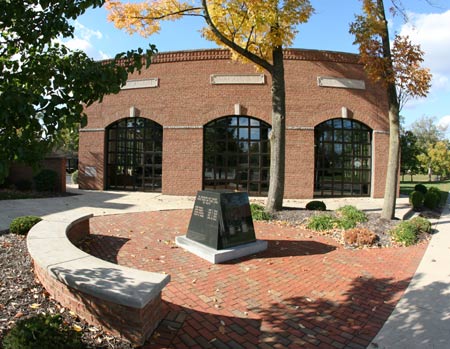 Lima
Fire Fighters

Memorial Museum

The Museum features a memorial statute with the engraved names of firefighters who have died in the line of duty and a brick walkway around the statute preserves the name and year hired of every firefighter who has served the citizens of Lima. The museum also features vintage fire equipment.
The Lima Fire Fighters Memorial Museum is dedicated to those who presently serve, as well as those who have served since 1865, protecting the citizens of Lima. It is to these more than 600 fire fighters the museum and memorial pay tribute.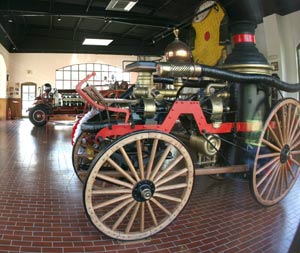 Lima Fire Fighters Memorial Museum
Lincoln Park
Elm and Shawnee St., Lima 45804
The Museum
Dedicated on Memorial Day 1999, the Lima Fire Fighters Museum houses memorabilia from Lima's fire fighting history. From a 19th century horse-drawn steam pumper to the hero-inscribed honor walk, the museum perpetuates this great history of selfless duty.