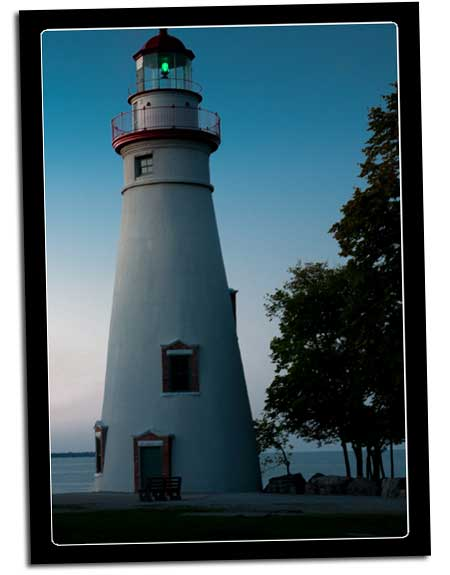 Marblehead Peninsula
Marblehead Peninsula is a narrow strip of land on the north side is Lake Erie and the south is Sandusky Bay, on the east end of the peninsula is Marblehead Lighthouse. The narrow peninsula is the jumping off point for trips to the islands and as the crow flies, it's only about a mile or two north of Cedar Point, one of Ohio's best known playgrounds.
It is here on this peninsula where the first skirmish in Ohio was fought in the War of 1812. Almost a 100 years later, people from all of the state would be coming to this peninsula to cool off for the summer, spend time at one or more of the many amusement parks surrounding Sandusky Bay or stay at the new Lakeside Community. Al electrified railway system ran from Toledo out to Marblehead just to accommodate all the tourists coming and going.
Today, much of Marblehead is still geared for summer visitors.
Marblehead Lighthouse
Marblehead Lighthouse is Lake Erie's best known and most-photographed landmark. The grounds surrounding the lighthouse offer excellent picnicking and views of Lake Erie, Sandusky Bay, Kelleys Island and South Bass Island. If you visit when the lighthouse is open, for a very small fee you can climb the narrow spiral stairs to the top for a really great view.
Read more about the Marblehead Lighthouse >>
Wolcott House
Benajah Wolcott first surveyed the Marblehead peninsula with Moses Cleaveland back in 1806. Three years later he purchased 115 acres on the Marblehead Peninsula, moving his family there, building a small cabin and farming the land. When the War of 1812 broke out, the Wolcotts abandoned their land in fear of an imminent British attack. After the war Benajah and his children moved to their log cabin. In 1822 he was appointed keeper of the newly completed lighthouse on Marblehead.
Read more about Wolcott House >>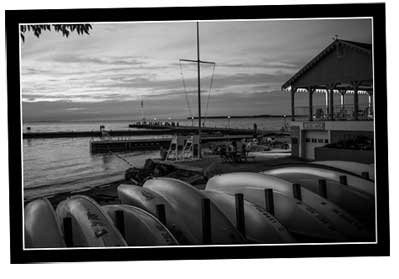 Lakeside
Lakeside began as a small tract of cleared land along the shores of Lake Erie. The land was a campsite where Christian revivals often took place. The deed to part of what is now Lakeside was purchased by the Central Ohio Conference of the Methodist Church. The popularity of the spot, the ease of getting to the area, made the location a popular destination for the summer months.
Read more about Lakeside community >>
Lakeside Daisy Preserve
The long-lived perennial grows where few other plants can survive, and when you see this preserve, you'll appreciate how really difficult those growing conditions can be. In early May, the preserve is awash in yellow blooms that will continue through to early June.
Read more about the Lakeside Daisy >>
Ferguson Gallery
Located between Marblehead and Port Clinton, the Ferguson Gallery showroom is filled with items, many one-of-a-kind and many others that are Ferguson Originals sold exclusively at the Gallery.
Read more about Ferguson Gallery >>
Johnson Island
Early on during the Civil War, Johnson's Island was selected as Prisoner of War Camp where the Union could house captured Confederate officers. Today, all that is left of that POW camp is the cemetery that has been restored and updated in honor of those that lost their lives while being incarcerated on the island.
Today Johnson Island is a gated community with limited access to most of the island. Visitors can pay a small fee to cross the causeway and visit the Confederate cemetery.
Read more about Johnson's Island >>
African Safari Wildlife Park
Its a zoo, its a petting zoo park, its drive with the animals. The African Safari Wildlife Park allows visitors to drive at their own pace to see a variety of animals that will be more than happy to come up and take a bit of food from your hand. It really is great fun to see these animals up close and personal. Although there are some critters that could be dangerous, those are kept at a safe distance for everyone's.
Read more about African Safari Wildlife Park >>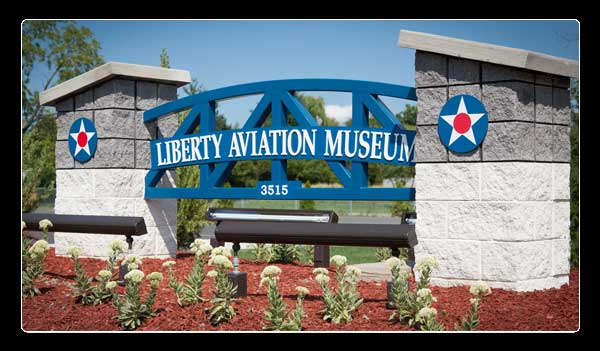 Liberty Aviation Museum
The new museum houses a growing collection of aviation heritage memorabilia and nostalgia pieces which should become an impressive collection in the coming years. There is a Ford Tri Motor being constructed using original fixtures, and a completely restored and flying B-25 Mitchell Bomber.
Read more about Liberty Aviation Museum >>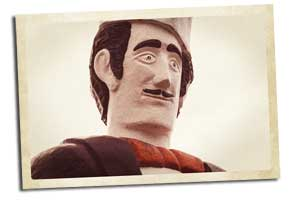 Big Jacques
Big Jacques, or as he's known locally, Big Pierre, has a variety of stories associated with him. The tall statue began his career back in the 70s, and it wasn't Marblehead, but Mansfield. Today he stands in a vacant field next to the BP station on SR 63.