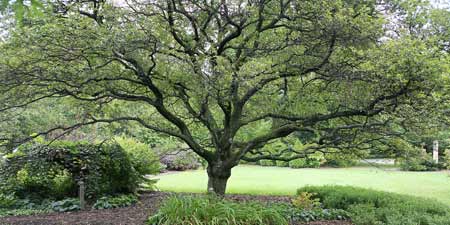 Chadwick Arboretum
Chadwick Arboretum, located in Columbus on the grounds of The Ohio State University, is a 60-acre urban arboretum named for Dr. Lewis C. Chadwick (1902-1993), who served 38 years as a researcher and horticulture professor at The Ohio State University.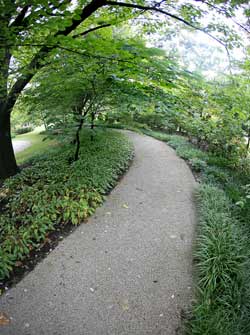 The Arboretum was designated by the OSU Board of Trustees in 1980 and dedicated on May 24th, 1981. Dr. Chadwick was recognized worldwide for his contributions in the field of landscape horticulture and is credited with bringing the field of arboriculture to a professional status. His contributions in the selection of trees throughout the 1,741 acres of the OSU Columbus campus landscape and at the OSU Secrest Arboretum in Wooster, Ohio are his legacy.
The arboretum's 17 gardens are well-designed models of annuals, perennials, trees and shrubs that include both native and non-native species that are well adapted for the central Ohio climate.
Additional areas in the arboretum reflect Ohio's glacial history and prairies, commemorate special people and offer whimsy and horticultural therapy. Featured plant collections include the nation's largest willow collection, a substantial collection of conifers, and trees and shrubs native to Ohio.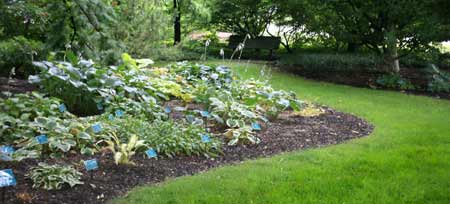 During the growing season, the Arboretum's colorful displays attract many visitors. Highlights include a hosta collection, extensive perennial borders, container plants, tropical foliage plants, unusual annuals, wildflowers, grasses, flowering bulbs plus annual trials.
The arboretum proper contains roughly 1,000 trees representing over 120 species that grow throughout Ohio, with special collections of conifers and willows. As of 2005, it contained one Ohio State Champion tree, Abies cephalonica.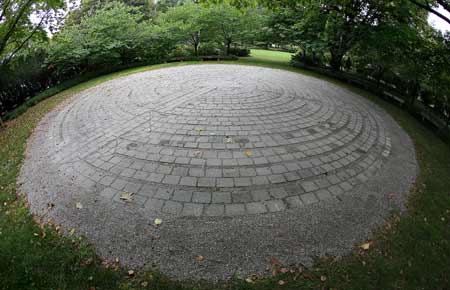 There are 3 sections to Chadwick. The most easily accessible section is the Lane Avenue Gardens. Chadwick's Arboretum North section is primarily a research area.
The Labyrinth
The labyrinth is modeled after the famous 11-circuit Chartres Cathedral Labyrinth in France that was built nearly 800 years ago. The labyrinth was made possible through a generous gift from Dr. Edwin B. and Nancy S. Hamilton in loving memory of their mothers, Lois B. Small and Gladys B. Hamilton. It was dedicated July 16, 2000 and has become a very popular tour destination since then.
Walking the Labyrinth
Pause at the entry to allow yourself to become fully conscience of the act of stepping into the labyrinth. This will help clear your mind. If someone is in front of you, allow them to complete several turns before starting. However, feel free to pass another person who may be walking slower. When you reach the center, pause and reflect a moment before beginning your journey out.
The labyrinth is at the northeast corner of the Lane Avenue Gardens (shown in green in the map below).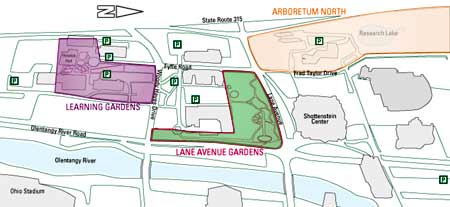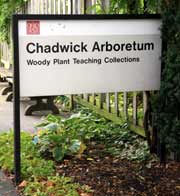 Chadwick Arboretum
The main most easily accessible portion of the Chadwick Arboretum collection (shown in green in the arboretum map at right) is located just across Lane Avenue from the Schottenstein Center at 555 Donald Borror Drive, with its other collections nearby. The arboretum is open daily without charge. Parking is limited. DO NOT PARK IN STUDENT OR STAFF SPACES. PARK ONLY IN METERED SECTIONS.