Columbus Museum of Art
The Columbus Museum of Art is an art museum in downtown Columbus, Ohio, on East Broad Street. It opened on January 22, 1931. It had historically focused on European and American art up through the early modern period, but in recent years has branched into more contemporary art exhibits and a permanent photography collection.
The Museum of Art houses more than 9,000 works with an outstanding collection of 19th and 20th Century American and European art.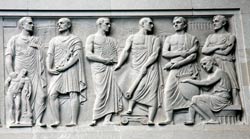 Highlights of its permanent collection include early Cubist paintings by Picasso and Juan Gris, and works by Degas, Matisse, Edward Hopper, and Norman Rockwell. The Museum also has a substantial collection of paintings by Columbus native, George Bellows. The Museum of Art also has a superb collection of Columbus' own Elijah Pierce. Its photography collection includes works by Berenice Abbott and Eugene Atget. The Museum also features an outdoor sculpture gallery, a cafe, and "Eye Spy: Adventures in Art", an interactive exhibit tailored towards educating children.
The Palette Cafe offers visitors a place to satisfy their hunger. Visit the Museum's Gift Shop for some unique items.
The Museum of Art can also be rented for special events such as wedding receptions or other special events.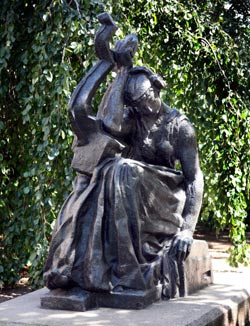 The Columbus Museum of Art is a core anchor in the Discovery District on the east side of downtown Columbus. Beginning in 2008 and running through 2011, the Discovery District will host the Columbus Arts Festival traditionally held the first week of June.