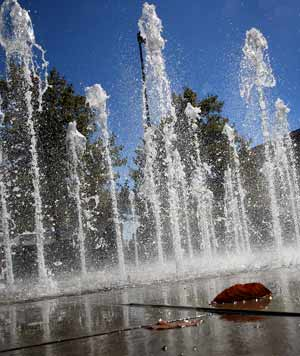 Best Columbus Shopping Areas
One thing people enjoy when visiting Columbus is the shopping. We have some very unique shopping areas. In 1928 the first shopping center was built on Grandview Avenue. Don M. Casto designed a strip of 30 stores (including four super-markets) and off-street parking for 400 cars. This general plan became the prototype of shopping centers for several decades. In 1956, the Town and Country Shopping Center became one of the first shopping malls in the country.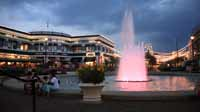 Easton Town Center is a new shopping center that has come together over the last few years as a major destination spot for shoppers or just window shoppers. The Shopping Center is unlike most other shopping centers in that it is arranged much like a small village of shops. Plenty of parking, and plenty to see. Easton Town Center is on the east side, and is best reached from I-270 south of the Morse Road exit.




Polaris is a conglomeration shopping mecca on the far north side. Polaris Fashion Place is the anchor shopping area, but this is surrounded by a myriad of other shopping strips and restaurants that range from the high end to discount stores. Best reached from I-71 north of I-270. You'll find just about anything.


The Mall at Tuttle Crossing is on the northwest side of Columbus at Tuttle Crossing and I-270. It is halfway between Hilliard/Upper Arlington and Dublin. The mall is anchored by Macy's, Sears, and JCPenney with plenty of specialty stores. Various smaller shopping centers and upscale restaurants are around the area.




Short North is a collection of galleries, boutiques and upscale restaurants along North High Street just north of the Convention Center and I-670. While mostly art galleries, there are a variety of other specialty stores.



Lane Avenue Shopping Center is a small revitalized strip mall located on Lane Avenue just west of The Ohio State University. The mall has gone through several re-incarnations over the year, and the current version is definitely the most friendly. Parking can be difficult, but with a little patience, you'll find one. Check out Graeters' Ice Cream shop across the street from it and Tommy's Pizza, a Columbus landmark, just east of the Center.

Giant Eagle Market District at Kingsdale Shopping Center. At the time it first opened in the fall of 2010, it was only one of 4 in the country like it. The Discovery District is a destination grocery / fine food destination. Although parking can be at a premium, it is well worth the effort. Foods from all over the globe can be found here including over 400 different kinds of cheese, custom roasted coffee while you wait, and plenty of other features you won't find all under one roof.

Lennox Town Center is a shopping area with a 24 screen mega-plex movie theater as the main anchor. There's also a Don Pablo's and Champps on the grounds. The shopping center is just north of King Avenue on Olentangy River Road west of 315.
Bargain Shopping Outlets
JCPenney Outlet Store (eastside)
2631 Park Crescent Dr. East

Book Loft (German Village)
631 South Third St.
Columbus, OH 43206

Old Time Pottery
2200 Morse Road
Columbus 43229

Village Bookshop (in Linworth)
2424 W. Dublin Granville Road (SR161)
Columbus 43235