Columbus Commons
COLUMBUS COMMONS is downtown Columbus' playground. The small park has become a focal point for downtown activities, but during work hours and after hours and weekends. Not only is it a place to sit and relax, enjoy some refreshments, but it is also where you can go to hear some great music, meet your friends or just people watch.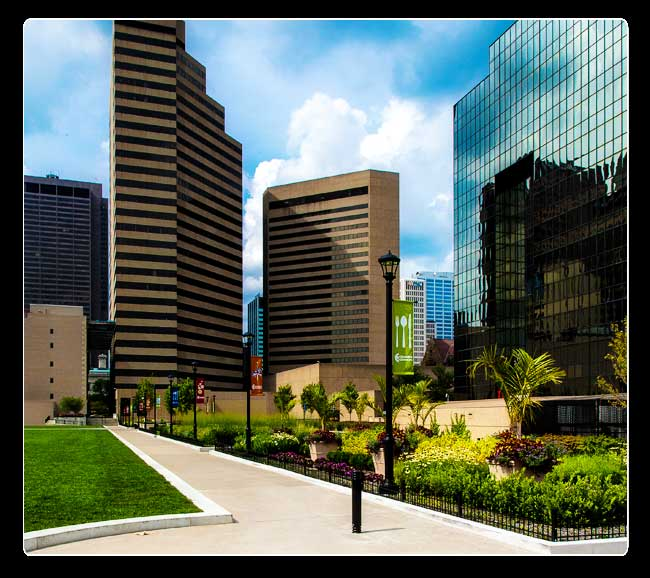 For many years the site of Columbus Commons was occupied by the once popular City Center. As more urban shopping centers were developed, City Center lost favor and instead of developing the site into another big building complex, designers developed it into a park that has become a favorite meeting place.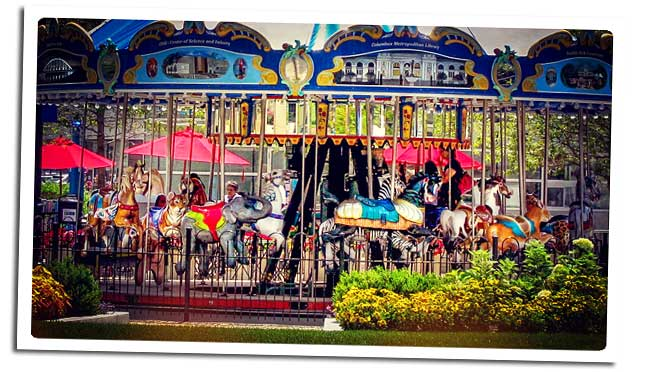 The one-of-a-kind carousel was designed and built at the Mansfield Carousel Works.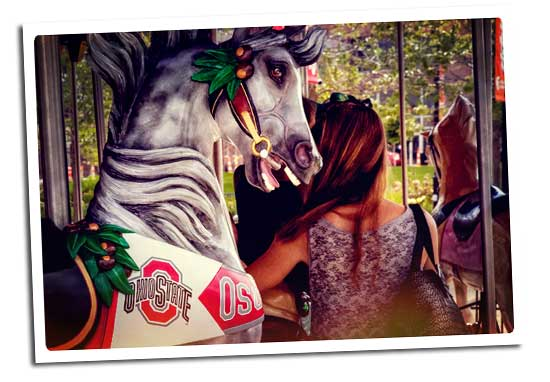 In the coming years, new housing developments will be incorporated with the park making the downtown an even more vibrant living experience.