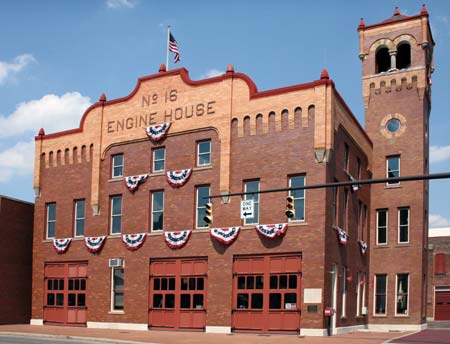 Central Ohio Fire Museum
Engine House No. 16 is a restored 1908 engine house that has been converted to house a museum devoted to the firefighters of Central Ohio.
Area firefighters have painstakingly renovated and restored this building plus contributed the necessary money to make the project possible.
The museum offers a variety of learning opportunties for all ages. Also on display are a number of horse-drawn and motorized fire aparatus. Visitors can trace the evolution of fire fighting in America and learn about the day-to-day lives of firefighters.
The museum is located just north of the downtown area on North Fourth Street.
Central Ohio Fire Museum & Learning Center
260 N. Fourth St.
Columbus, Ohio 45107