Factory Tours Around Columbus
There's nothing like taking a factory tour to get an idea of what goes into some of the popular products we often use. Here is a list of some of those companies in Central Ohio and the Columbus area that offer factory tours.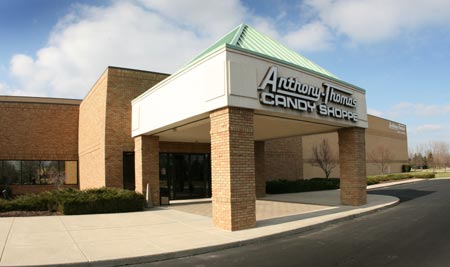 Anthony-Thomas Candy
Anthony-Thomas, started by Anthony Zanetos, has been a long time favorite for chocolate lovers across the country and now you can take a tour through the state-of-the-art plant. Factory Tours last about 1 hours and are conducted every Tuesday and Thursday from 9:30 am. to 2:30 pm. The factory is open to free Motor Coach and Group tours of 10 or more Monday through Friday from 9:30 am. to 2:30 pm. by appointment only.
Anthony-Thomas Candy
1777 Arlingate Lane
Columbus 43228
---
Graeters Ice Cream
Graeters Ice Cream, started by Louis Graeter, was started in Cincinnati, and today has 4 franchised ice cream parlors in Columbus as well as in Dayton, Northern Kentucky, Lexington and Louisville. Factory tours are available at the main Columbus factory on Bethel Road. They offer a guided tour for groups of 10 or more and should be scheduled in advance (614) 442-7622). The tour lasts about 20 minutes. They also have a self-guided tour you can take anytime.
Graeters Ice Cream
2555 Bethel Road
Columbus 43220
---
American Whistle Corporation
You may have seen the American Whistle Corporation on the TV show "How's That Made". Now you can see for yourself how they make whistles. American Whistle Corporation is the only manufacturer of metal whistles in the United States. Factory tours are given for groups of 15 or more and must be prescheduled, however small groups can join pre-scheduled tours if they call ahead (800-876-2918). Cost of the tour is $4.00 per person.
American Whistle Corporation
6540 Huntley Road
Columbus 43229
---
Krema Nut Company
This tour is specifically for nut lovers. Krema offers tours of their factory by appointment, Monday - Friday 9 am and 3 pm for people over the age of 21. The minimum number to schedule a group tour is 20 and we can accommodate up to 50 people +tour operators and the driver. If you have a group of 19 or less, we will schedule you with an already existing tour. The tour is free and it is about an hour. Tours are conducted January 2nd through September 28th. For more information or to schedule a tour, please contact Dave at 800-222-4132.
Krema Nut Company
1000 West Goodale Boulevard
Columbus 43212